The Biggest Mistakes Marketers Make

According to Behavioral Experts
In their day-to-day practice, marketers often make mistakes that can easily be avoided. We asked seven behavioral economics experts what the biggest ones are in their opinion, and how to overcome them.
In this article, you'll discover:
How an e-shop increased its revenue by $300 million in a year;
What the worst assumption marketers can make is;
Why understanding the problem properly should always come before creating solutions;
How understanding customers' true motivations helped a fashion brand to increase conversions by 51%; and
How to avoid rolling out solutions that seem like they make sense but can in fact hurt you.
InsideBE was founded with a single idea in mind – that Behavioral Economics can play a huge role in business. It can improve customer experience, increase sales, improve communication with customers, and above all, it can raise marketing to another level. At least, that would be the case if marketers were aware of the potential of BE. But often they are not.
So we asked behavioral experts to speak out about what they see as the biggest mistakes marketers make so that you can avoid them. Here they are.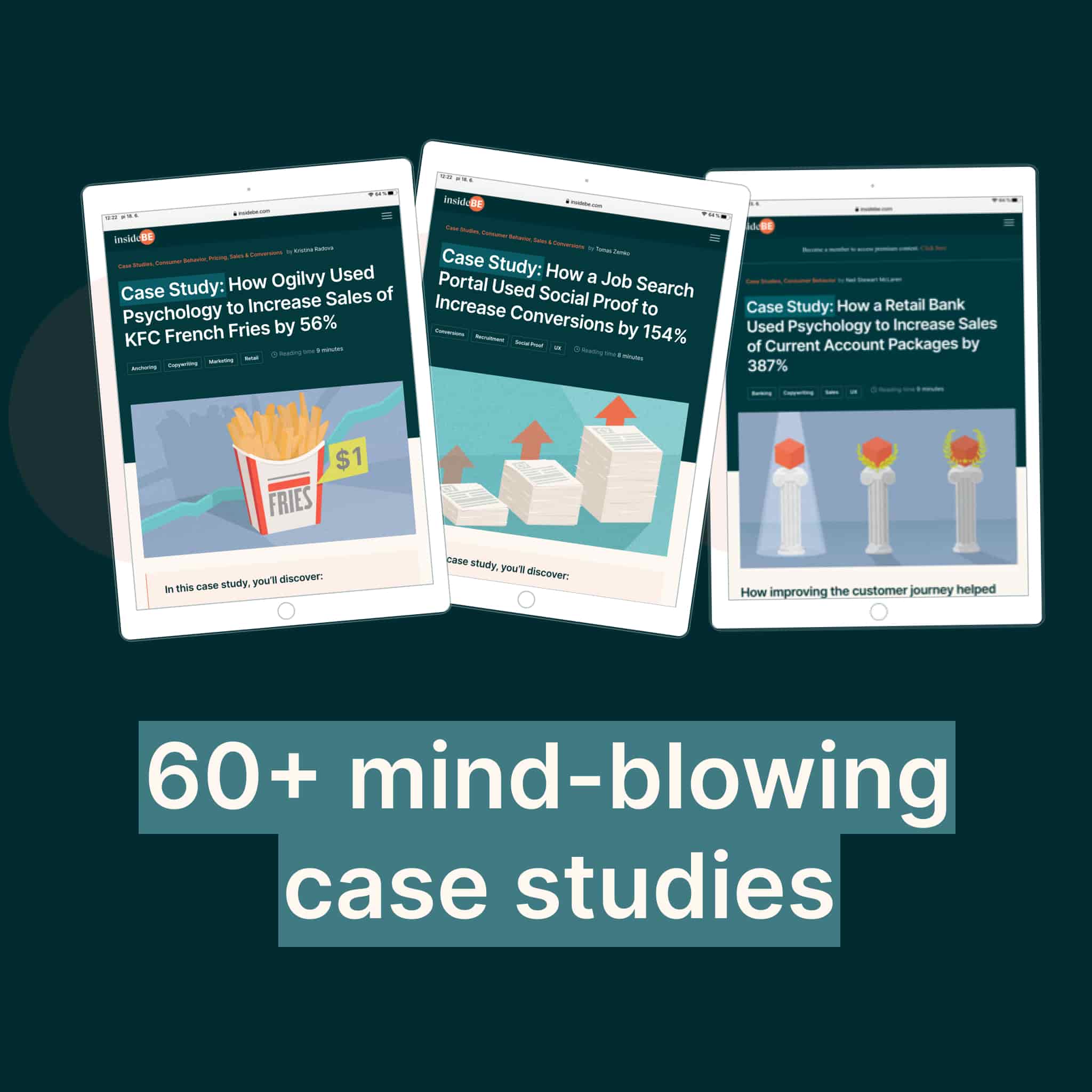 Get access to all case studies available on InsideBE
Discover ground-breaking ideas and fascinating solutions.
1. Focusing on customers motivations and neglecting the barriers
"When you want your customers to do something, the first thing that comes to mind is motivating them," says Matej Sucha, CEO of MINDWORX Behavioral Consulting. However, it's not that simple, and if you put all your effort into increasing customers' motivation, you may end up throwing money out of the window.
"Imagine you have a rocket and you want it to fly. If you simply add fuel it won't help if the rocket is in the shape of a cube. You need to remove friction and make it aerodynamic," adds Matej.