5 things
you'll find on InsideBE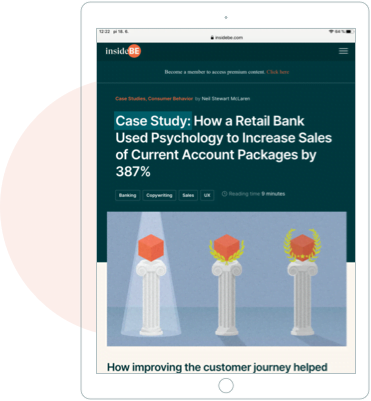 1
Case Studies
In-depth case studies and articles from the world's top experts on behavioral economics and consumer psychology. Discover the challenges faced, the solutions they designed, and the results they achieved.
EXPLORE CASE STUDIES
2
Actionable Ebooks
Ebooks, Reports, and Guides full of actionable insights and detailed approaches on how to use BE to tackle some of the most pressing business problems.
EXPLORE EBOOKS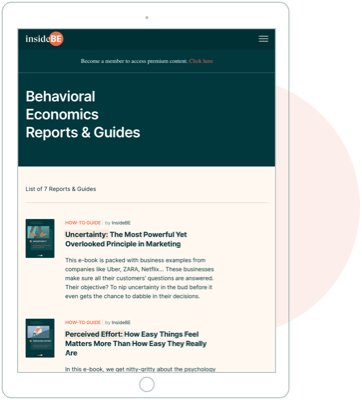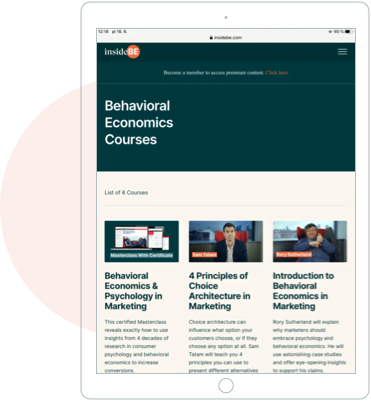 3
Certified Online Courses
Professionally recorded online courses, including exercises and certificates of completion by the foremost experts on consumer psychology and behavioral economics.
EXPLORE ONLINE COURSES
4
Free Database of BE Applications
The world's largest searchable database of 700+ case studies and interventions from business, public, and non-profit sectors.
EXPLORE DATABASE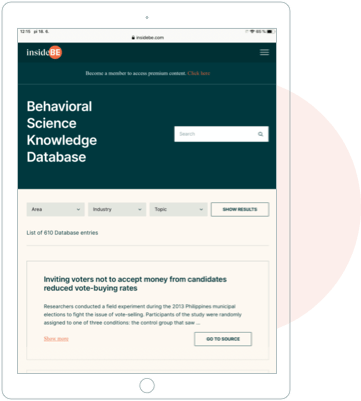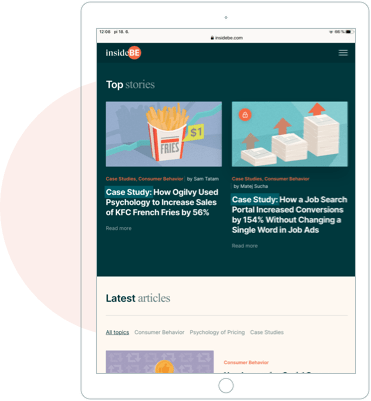 5
Free knowledge base
Learn about the most important behavioral concepts and biases. Read fascinating articles on how to use behavioral economics in sales, pricing, retention, and more.
VISIT KNOWLEDGE BASE