8 Expert

Recommended Books

to Step into the World of Behavioral Science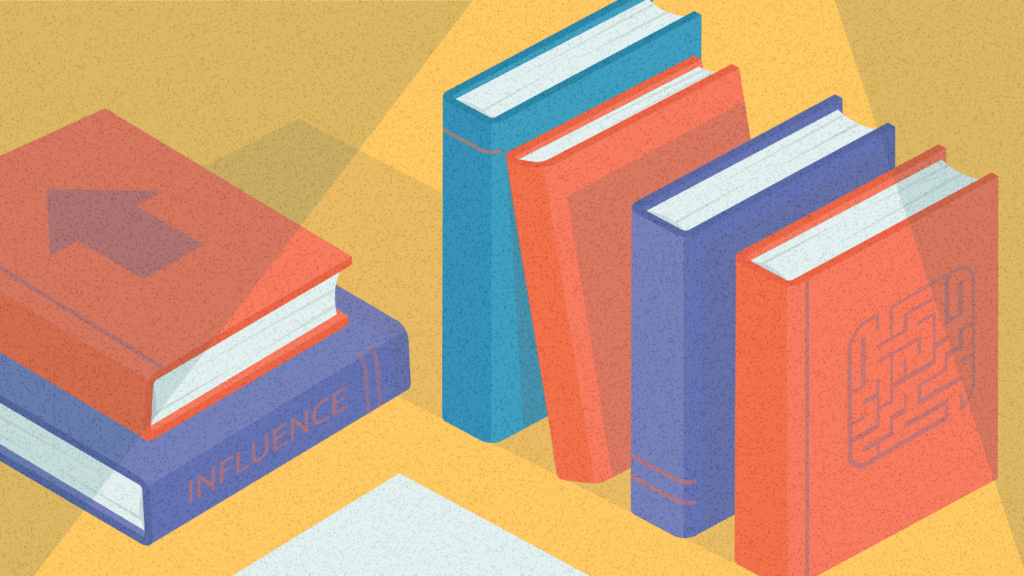 Have you ever found yourself lost in a loop of Google searches, looking for a great book to introduce you to the world of behavioral science that will revolutionize your practice? Are you unsure whether to go ahead and purchase the number one bestseller or reach out to a friend for recommendations? Well, as always, we've got you covered.
We went straight to the experts to find out which they think are the best behavioral science books out there and why!
In no particular order, here's a list of expert-recommended books to invite you to the exciting world of behavioral science.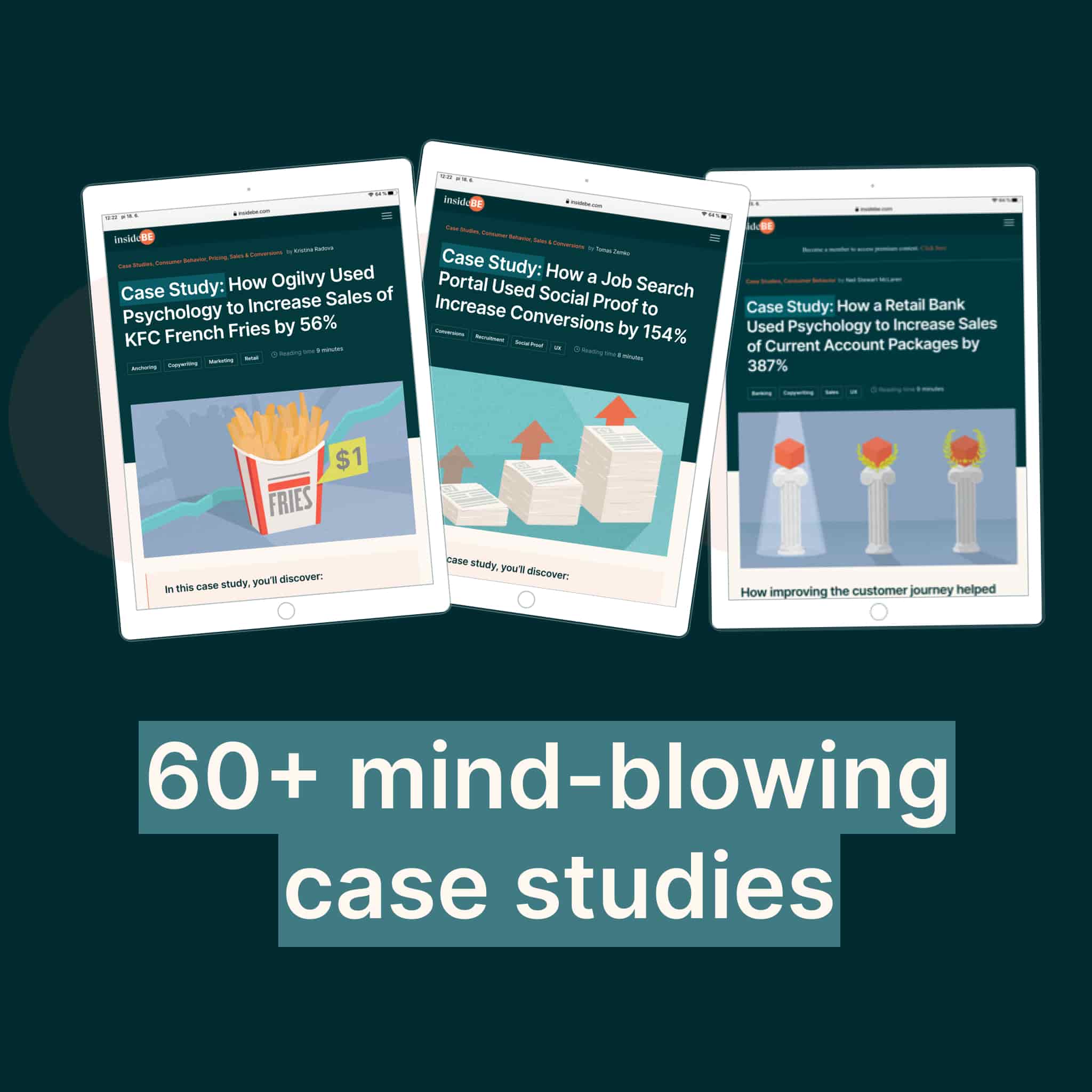 Get access to all case studies available on InsideBE
Discover ground-breaking ideas and fascinating solutions.
1- Alchemy by Rory Sutherland
Starting off the list with a great recommendation by Sam Tatam, Global Behavioral Science Lead at Ogilvy Consulting is 'Alchemy: The Surprising Power of Ideas That Don't Make Sense' by Rory Sutherland. Written by an advertising legend, this book is a great introduction to the magical land of irrationality where anything but logic goes.
As per Sam, "particularly in the world of creativity and applied behavioral science, Rory Sutherland's Alchemy is a must-read."
It gives great insight into how logical thinking is not always the best way to understand your consumers and how doing so might actually eliminate the alchemy of irrationality.
2. The Hour Between Dog and Wolf by John Coates
Jez Groom, Founder, and CEO of Cowry Consulting, particularly recommends this book because "it combines both biology and psychology", a great overlap of disciplines to learn about in the world of behavioral science! The book showcases some great insights into how taking risks and experiencing stress modifies body chemistry to an extent that finally drives us to irrational behaviors.
The book might catch the interest of stock traders and investors as John Coates, a mathematician and former University of Cambridge professor, talks us through ways people might increase their self-awareness in the world of trading and better understand, interpret and manage the outcomes of their own biochemistry.
3. Behave: The Biology of Humans at Our Best and Worst by Robert Sapolsky
While we are on the topic of biology, here is another great recommendation by Charlotte Blank, the Chief Behavioral Officer at Maritz who likes this book by Robert Sapolsky for two reasons – the content as well as the writing. She says, "He [Robert Sapolsky] is a neuroendocrinologist, so the book starts from the micro-hormonal perspective of behavior, then 'zooms out' as the book progresses to a more sociological point of view."
Referring to him as "a literal genius", she says, "His work on the stress and social lives of baboons is mind-blowing and he is also a gorgeous writer. Some of my favorite sections of that book read like poetry."
The book looks into explanations of how humans can commit murders and at the same time demonstrate extremely altruistic acts. Definitely a must-read for the curious soul.
4. Influence: The Psychology of Persuasion by Robert Cialdini
A great read, especially for the marketers out there, 'Influence' by Robert Cialdini layers a whole new perspective to persuasion. Silvio Trombetta, Managing Partner of MIDA Spa considers the book "a pillar in the field ". He says the book is "approachable by all those who are curious about behavior. Its applications in the real world, in particular in the business world, are infinite and game-changing."
The book also has a dedicated section on 'How to say no', to recognize and be more self-aware of what's at play and apply this to everyday life.
The book not only invites the readers to consider the psychological underpinnings of influence but also has a dedicated section on 'How to say no', to recognize and be more self-aware of what's at play and apply this to everyday life.
Besides this, the book is also a treasure trove of some powerful behavioral science tools which are widely applicable in the world of business.
5. Predictably Irrational by Dan Ariely
One of the most recommended books among the experts we interviewed was – 'Predictably Irrational' by Dan Ariely. This bestseller is a book that serves as a great introduction to how humans think and behave, or more specifically their not-so-rational behavior patterns. Here's what the experts had to say about it:
Kelly Peters, CEO of BEworks considers this "a practitioner-friendly option that focuses on making observations with our own eyes, asking questions about those experiences, and addressing our curiosity with experimentation."
"A seismic classic", as Sam Tatam of Ogilvy Consulting, puts it, the book is loaded with some great BE knowledge that also doubles as a novel perspective to living life.
For those of you who may not have the time to read a 300-page book to soak up this juicy knowledge, Simon Moore CEO of Innovation Bubble has got you covered with his recommendation of the 'Joosr guide to Predictably Irrational', which delivers bite-size pieces of the main concepts discussed in the book in just about 20 pages. Short enough to read on your next commute to work!
6. Thinking Fast and Slow by Daniel Kahneman
The next highly recommended read from the experts we interviewed was 'Thinking Fast and Slow by Daniel Kahneman'. Another best seller published in 2011, Andrea Belk Olson, CEO, and Applied Behavioral Scientist at Pragmadik calls it "The foundational book on BE ".
However, the book is not only for beginners. Delphine Dard-Pourrat, Behavioral Economist and CEO of Kensho Advisory disagrees with this perception of the book and says "this is literally for me the Behavioral Economics bible as it is appealing for both newbies and experienced people."
'Thinking Fast and Slow' is not the easiest read, but it is fundamental for appreciating our underlying neural processes and some of the core principles of behavioral science.
She says, "…the ones who know nothing will understand the principles well, thanks to the pedagogic effort by Kahneman into the explanation. As for the specialists, anytime I need to retrieve something specific but not too detailed about Behavioral Economics, before diving into my very technical books, I always pull out this book to help me know which direction to continue in".
If this doesn't get you to 'add to cart', Sam Tatam of Ogilvy Consulting also terms this book his "Bible regarding the foundations of behavioral science and behavioral economics". He says, "It's not the easiest read, but it is fundamental for appreciating our underlying neural processes and some of the core principles of behavioral science."
Besides this, reading this knowledge-packed 500 pager will definitely earn you some bragging rights in your professional circles!
7. Nudge by Richard Thaler
Deemed another "classic read" by Sam Tatam, 'Nudge – Improving Decisions about Health, Wealth, and Happiness', is one of those books that popularized the potential of Behavioral Economics in the world of business, policymaking, and airport urinals! With an introduction to a host of case studies and examples, this book by Economist and Nobel Prize winner Richard Thaler and Harvard Law Professor Cass Sunstein is another read that will certainly give you the power to impress in your next networking conference.
The book is a great introduction to the concept of choice architecture and the philosophy of libertarian paternalism that should give you a better understanding of the power of nudges.
8. Evidence-Based Policy: A Practical Guide to Doing it Better by Jeremy Hardie and Nancy Cartwright
Kelly Peters from BEworks tops off the list with another great recommendation – 'Evidence-Based Policy'. Written by an economist and a philosopher, Kelly recommends this since, "it focuses on the philosophy of science and why we need to let go of the idea that if something has worked once, it will work again."
She feels this perspective is extremely important to the world of applied sciences and goes on to say, "Behavioral Science is still new, we should not assume that what once worked in the pages of pop science, will continue working. This thinking runs the risk of harming science. There is always a need for evidence. However, this is not a book for the early or impatient practitioner."
A great guide for practitioners in any field, this book gives a whole new perspective to solving problems while addressing the very important concept of 'context', where what worked in one place may not necessarily work in another.
There you have it! Our curated list of books is recommended by BE experts. This should definitely give you the headstart you need to pick out the perfect BE book(s) to add to your shelf!
---