Risk Aversion

– Everything You Need To Know 
Risk aversion might be the reason why you're so hesitant to change something about your life and why your boss won't approve that ambitious project of yours. Keep reading to learn how you can overcome it and use it to your advantage!
Defining risk aversion
Risk aversion describes the preference people have when they choose an outcome that's certain over one that's uncertain. Most people dislike ambiguity, and when faced with a tough decision, they'll generally go for the "safer," risk-free option. This bias can manifest in various different ways.
Perhaps you're hesitant to try that new breakfast cereal because you're afraid you might hate it. I mean, you can't go wrong with Cinnamon Toast Crunch! Or maybe you're only willing to invest in low-risk investments with small returns because after all, it's better than a regular savings account, right?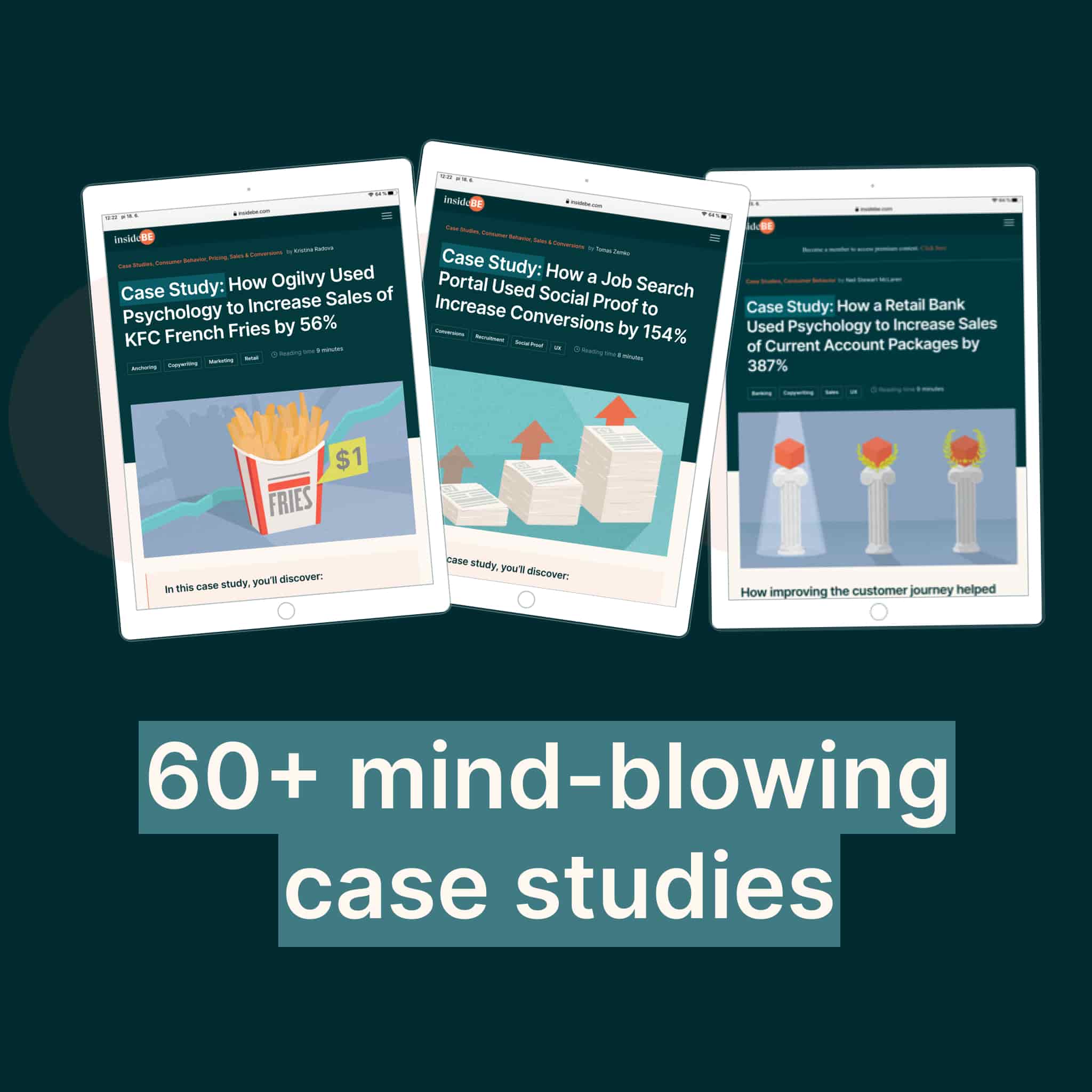 Get access to all case studies available on InsideBE
Discover ground-breaking ideas and fascinating solutions.
Indeed, people hate risk so much that they're even willing to "pay" for it!
And the "price tag" of risk aversion can be anything you're willing to sacrifice in order to avoid uncertainty. It can be the boredom you feel when you're munching away on Kellogg's flakes because Cinnamon Toast Crunch was sold out and this was the only other "safe" option, or it could be that extra income you lose out on by sticking with a low-risk investment portfolio.
How does it work?
Risk is in every decision we face. In most cases, it's not the same level of risk as jumping out of a three-story window into a six-foot swimming pool, but it's omnipresent even in the smallest decisions we make.
Humans, as distinct as we all are, have diverse levels of tolerance towards risk. This is why some of us can handle deep-sea diving, while others won't dare go near a swimming pool without a lifeguard on duty. The ability to deal with risk is what determines our willingness to engage with it, and it varies from person to person.
The spectrum of possible risk attitudes is illustrated in this infographic: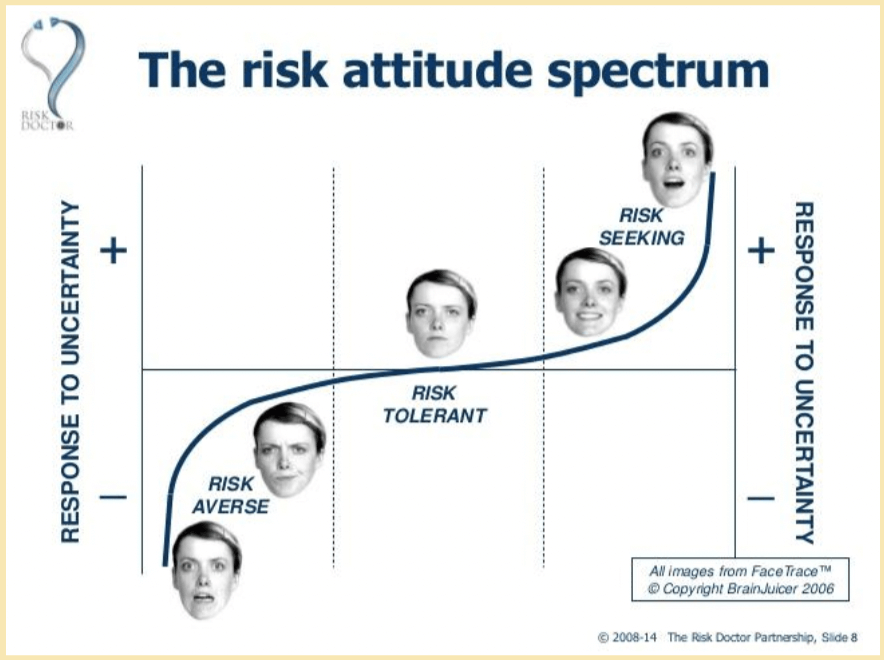 Risk-averse people can't handle risk, hence why they tend to avoid it. They seek absolute certainty in their decisions and are happiest when their level of risk is 0%. They'll never go over the speed limit and would get a heart attack at the very thought of skydiving. Their investment portfolio will consist of bonds where the return on their money is low but certain.
Seems pretty straightforward, right?
Unfortunately, the reality gets a bit messier than that…