Decoded:

The Most Important Behavioral Principle Behind Uber's Superior Customer Experience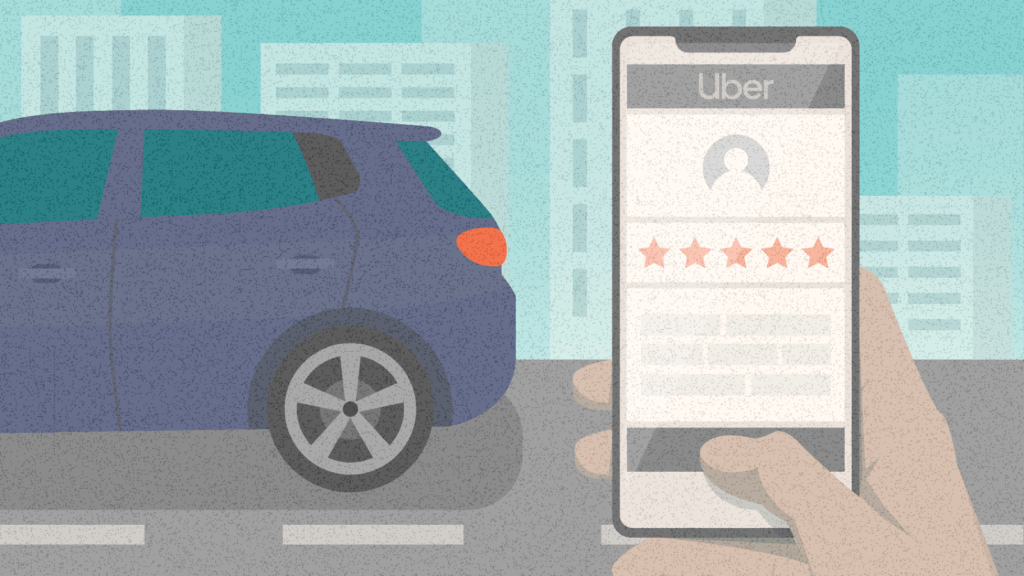 Over the years, Uber has become a default choice when it comes to calling a cab. And that is not an easy task. How did they pull it off? With psychology. They struck the right chord with the thing that scares people the most.
In this article, you'll discover:
How Uber skilfully removes all of the uncertainties that customers may have even before they have them;
What the most common uncertainties customers face are; and
How can you remove these uncertainties to reach an Uber-like customer experience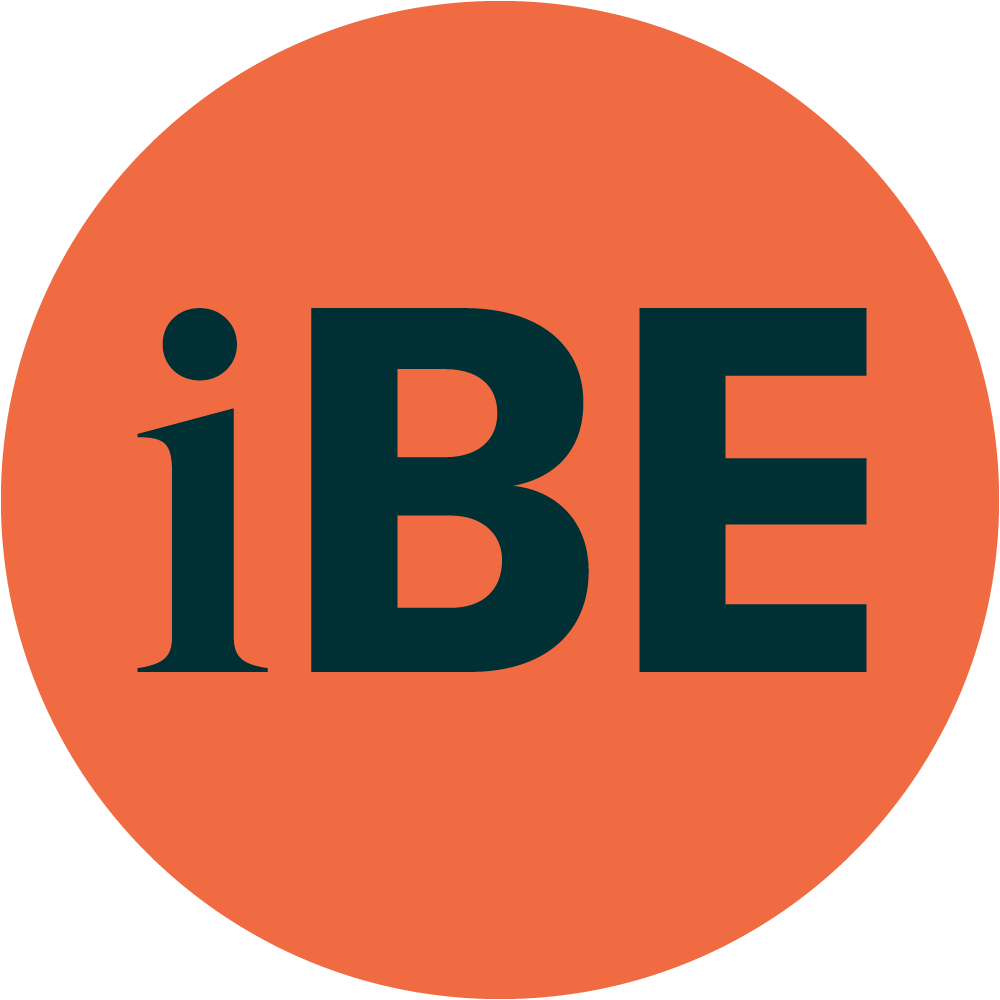 Welcome to InsideBE
InsideBE is the largest behavioral economics and consumer psychology hub for marketers, sales people, and business professionals alike.
Imagine it's Friday and you've just finished the last piece of work that needed to be done (well, sort of - some things can probably wait until Monday, right?) and you're about to go out. You're supposed to meet a friend from University who you haven't seen for a long time.
When you get to the pub you both loved as students, he's nowhere to be found. So you wait for 5 minutes, 10 minutes, 20 minutes. Finally, you see him walking through the door seconds before you message him "Dude, not cool!". So you decide to tell him that, instead.
"Don't get me started," he says right away, but starts anyway. He describes to you the horror show that he's just been through when he called a cab:
"It was the worst experience ever. I called the cab, they said it would be at my place in 10 minutes. 10 minutes passed, and nothing. After 15 minutes I decided to call again, but they didn't pick up. The driver arrived in another 15 minutes - with a delay of 20 minutes and with no explanation! Then, he drove me to the wrong pub. When we finally got here, he asked for 25 €! Can you believe that? It gets even worse - I gave him 30 and he didn't have enough to give me change back! Anyway, how are you?"
Your friend just experienced every uncertainty he possibly could. And when it comes to sales killers, uncertainty is at the very top.
Uncertainty
Uncertainty is a situation when your customer has incomplete or missing information. A situation when their questions, concerns, and fears aren't answered.
Why? Research shows that it's hard-wired. People are naturally ambiguity aversive, because, in situations like these, we have no control over the outcome. From an evolutionary perspective, this can potentially represent danger, so we naturally tend to avoid such situations. You can be sure that your friend won't call that taxi firm again.
In business, many companies have already realized that getting rid of uncertainties is a necessary step. We already wrote about how it helped a call center to attract three times more candidates, how it increased an insurance company's email conversions by 300 %, or how it boosted a fashion brand's conversions by 51%. Where does Uber stand on this front?
Be like Uber - eliminate all possible uncertainties
So, then you think about how you got there. Unlike your friend, you're more of an Uber guy. You knew when you'd finish your work so you decided to reserve an Uber for that exact time, knowing that you can cancel anytime. What's more, you were able to make sure the experience would be good because you could pick a top-rated driver by choosing the Comfort option.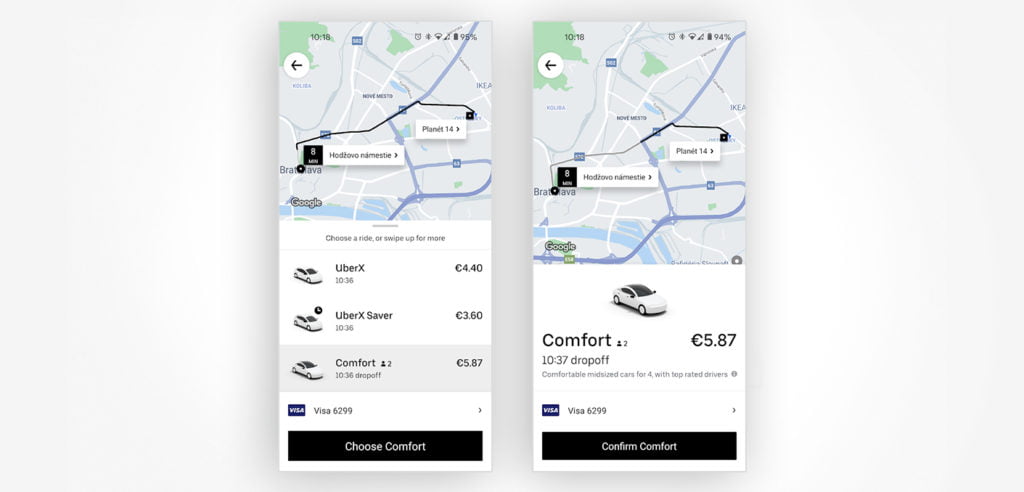 But what is most important is that you knew exactly how much it was going to cost you and that the driver wouldn't rip you off because you could pay with one tap in your Uber app.
So, you calmly finished your work, all hyped for the local craft beer, and started to get dressed up. Every now and then you checked your Uber app, which showed you exactly where the driver was, so you were sure he was on the move and wouldn't be late.
As the scheduled ride time approached, and you saw in the app that the driver was already nearby, you went out to wait for him. You didn't need to worry about not knowing which car it was or making him wait because the app showed you the type of car along with its license plate number. It even showed you a photo of the driver and his name!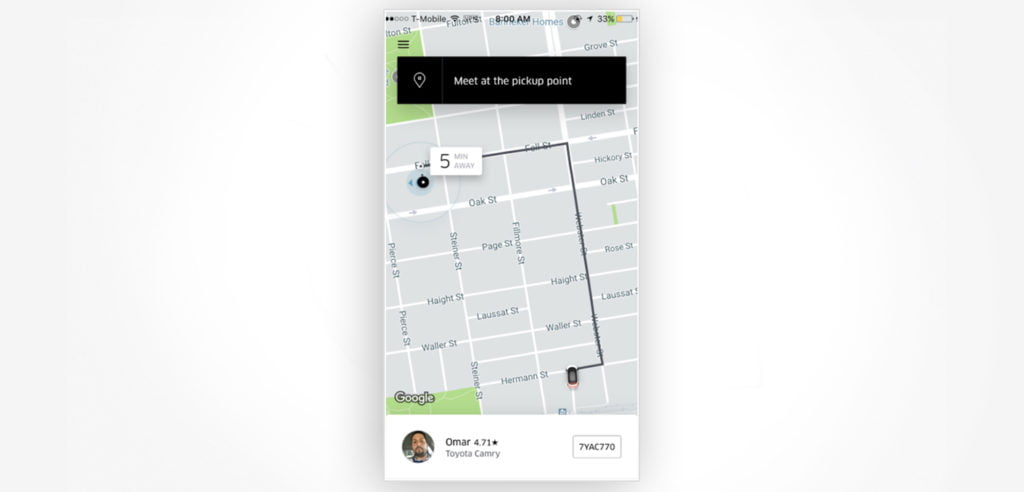 You might think it's overkill - is all of this information necessary? The answer is yes. Uber doesn't overwhelm customers with too much information but provides just the info that will make them feel like they're in control of the situation, know what's going on, and that nothing will surprise them.
So, there you have it. Uber does an absolutely excellent job when it comes to eliminating all of the possible uncertainties even before customers can feel them, making for a customer experience par excellence.
Now, how can you identify the uncertainties that bother your customers the most?