Heuristics

– Everything You Need to Know
Definition of a heuristic
Heuristics are fast, efficient, general methods for making decisions.
Heuristics reduce cognitive load, simplify choices, and allow us to act quickly instead of needing to consciously think about all the options.
But heuristics can also generate inaccurate conclusions and irrational actions. In this way, they frequently lead to biases – irrational, often unconscious, influences on behavior.
In everyday life, you might call heuristics rules of thumb, useful tricks, and habits, educated guesses, or just plain old common sense.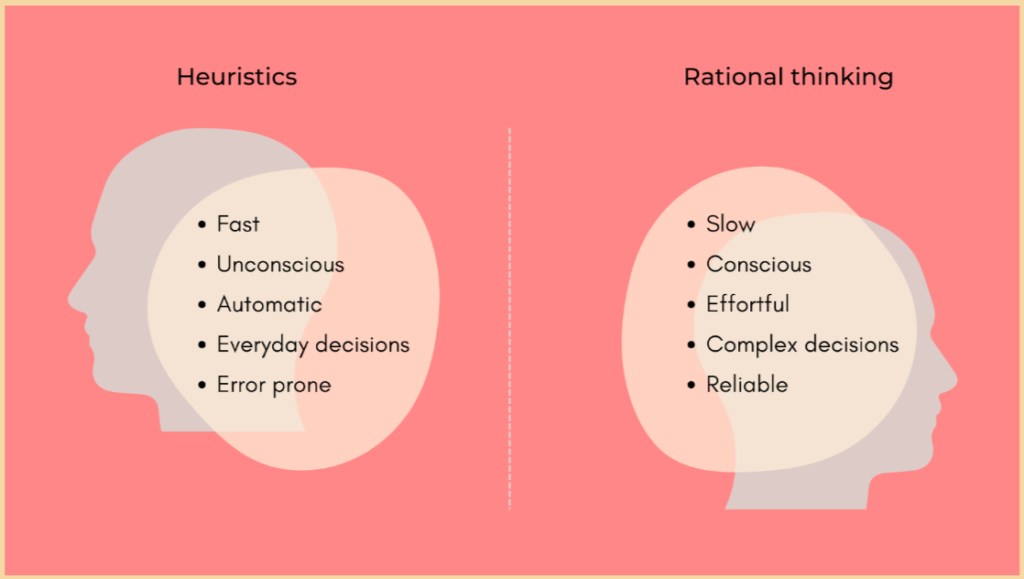 How do heuristics work?
Heuristics form over time – developed by your own brain and by evolution – often in response to past experiences or folk knowledge.
As you make decisions and see their outcomes, your brain constructs frameworks to help you deal with similar events in the future.
If you encounter a situation that seems related to a previous experience, this framework will help you quickly form an opinion, answer, or prediction without spending as much time or mental energy on deciding how to act.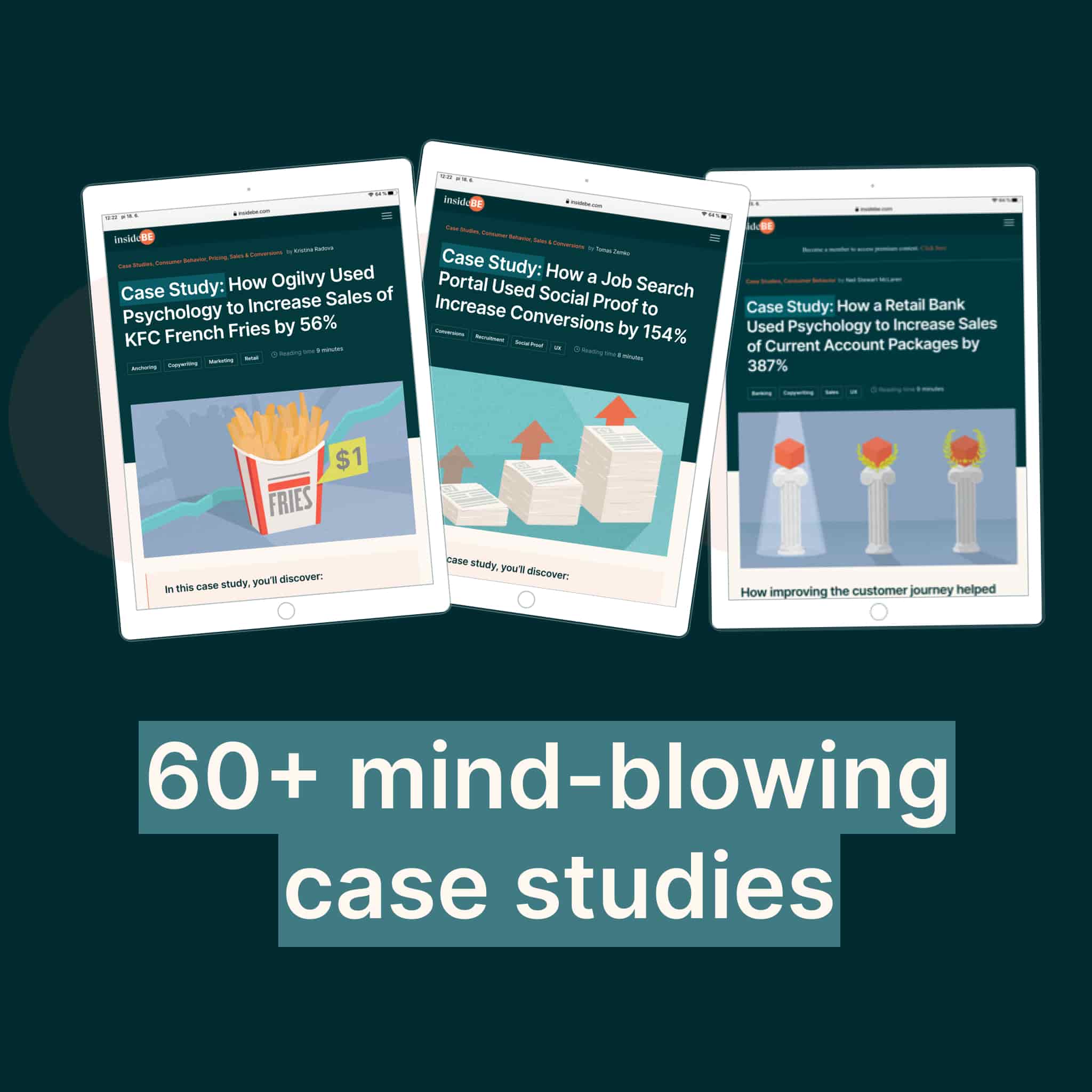 Get access to all case studies available on InsideBE
Discover ground-breaking ideas and fascinating solutions.
How heuristics work in everyday life
We often use heuristics for smaller, commonplace decisions, where the stakes are low and time is of the essence. That means there are loads of everyday examples of them.
For example, when shopping for sneakers, you might choose a pair that you've seen lots of other people wearing.
Perhaps you decide that your new accountant must be good at their job because they're punctual and wear a tie.
Or, maybe you feel that your 10K run was a good achievement because you heard that most people your age can only run 8K.
These examples represent three of the most common types of heuristics – the availability heuristic, the representativeness heuristic, and the anchoring heuristic. More on those in the next sections.