Case Study:

How Behavioral Science Saved an Airline Millions (and kept customers happy)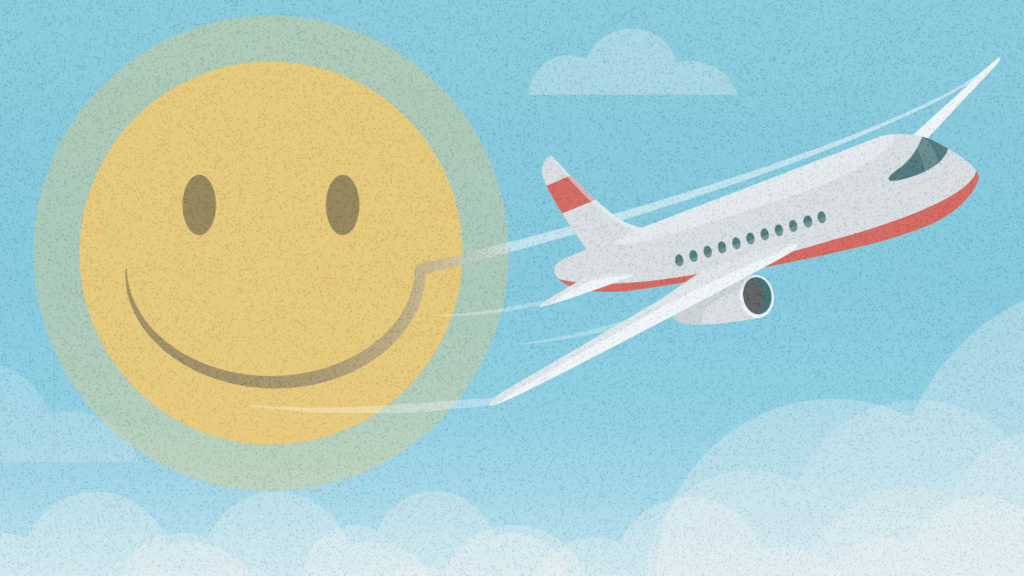 How can a business improve customer satisfaction, reduce customer anxiety, and actually save millions in the process? That's the burning question that Southwest Airlines asked themselves about their boarding process. And so, a team from Innovia led by Dr. Helena Rubinstein was tasked with finding the solution.
In this case study you'll discover:
How the study of time perception and rituals can increase the customer experience;
Why a combination of behavioral science principles can lead to incredible results for businesses;
Why you must do on-site research to gain a better understanding of the problems that customers face;
And how design plays a key role in improving the customer experience.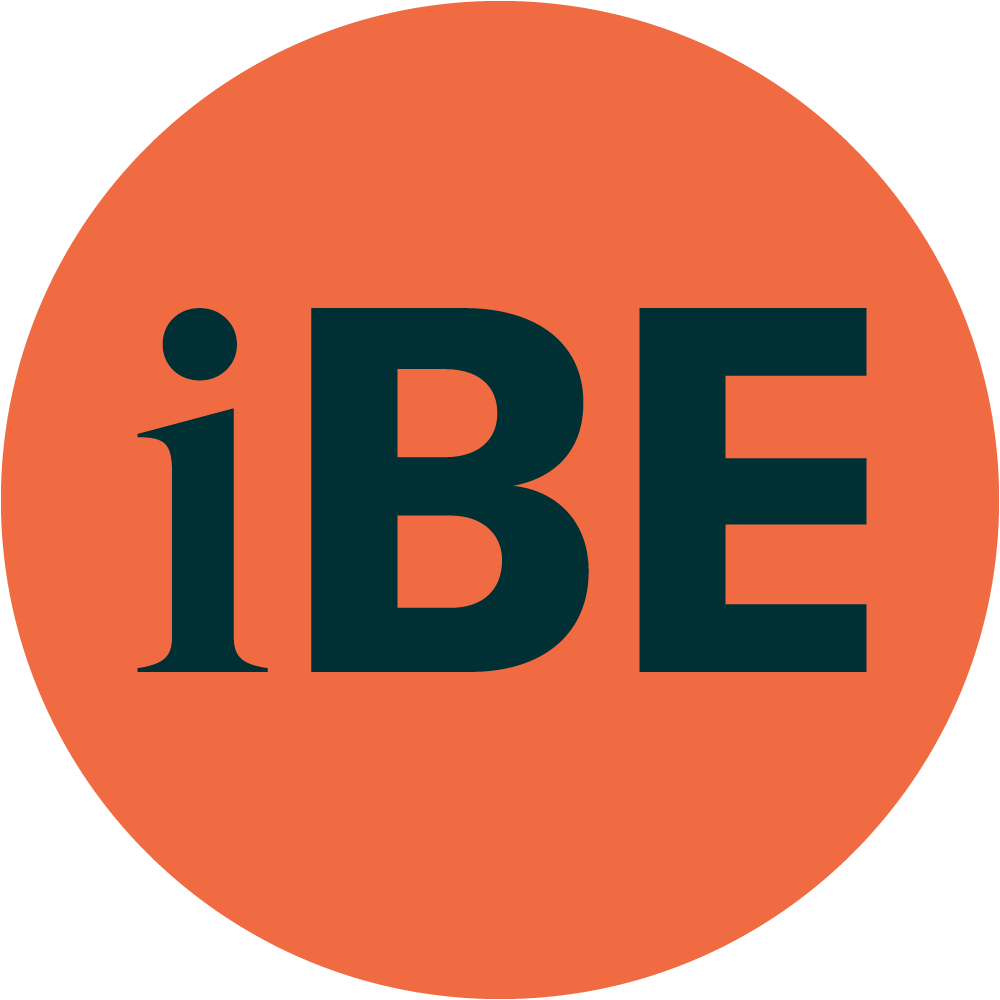 Welcome to InsideBE
InsideBE is the largest behavioral economics and consumer psychology hub for marketers, sales people, and business professionals alike.
The problem
In the world of air travel, the more time the plane is on the ground the more money is lost. And the metrics that airlines use are that for every minute the plane is on the ground, specifically when it should be airborne, costs the airline $1 million. And one of the biggest issues is increasing cost and passenger unhappiness is the boarding procedure. And so, Southwest Airlines wanted to increase the speed at which passengers boarded planes in order to save them money and improve their customer satisfaction.
Southwest Airlines is a pioneer in air travel. Founded in 1967, they've been the inspiration for most budget airlines around the world. And if you've ever experienced flying on a low-cost airline, you'll know that most don't let you pre-book seats. This was the case with Southwest. The result was a mad dash to board, unhappy customers, and extra minutes spent on the ground.
Southwest Airlines wanted to increase the speed at which passengers boarded planes in order to save them money and improve their customer satisfaction.
Being a progressive airline, Southwest was also looking at the future. With the rapid expansion of AI technology, getting through security is going to be faster and more people will travel by plane. Which means more passengers at more gates. More chaos, more money lost, and more unsatisfied customers. And so, they turned to behavioral science for a solution.
Why understanding the customers feelings are key to satisfaction
Dr. Rubinstein was the leader of the Innovia team that was brought in to solve the issues faced by Southwest Airlines. One of the first things they undertook was to provide customers with questionnaires that would monitor how they were feeling at various stages of their journey.
One of the reasons for this is that our feelings tend to change as they're impacted by outside influences. A delay at security, a full-body search from a security officer, and an unpleasant parking experience. All of the air travel touchpoints change how we feel depending on our experiences with them.
As expected, it was the boarding procedure that was the most stressful part of their journey.
As passengers moved through security to board the plane, the team asked them to write down how they felt at various stages of their airport journey. They were also asked to write down what they were doing and what they were thinking. And as expected, it was the boarding procedure that was the most stressful part of their journey. But that's not all they did.
Dr. Rubinstein conducted what is known as an observational study where they went to the airport to see how people interacted with the airport boarding experience. And it was this level of depth that allowed them to see — and indeed experience — the problems passengers faced first-hand.
How to start fixing the problems passengers face
With the research undertaken, the team was able to isolate 3 areas of concern. These were:
Environment
Tasks
Anxiety/Uncertainty
But how did they get to that point? Well, this is where Innovia used its proven ideation process.
The Innovia team consisted of behavioral scientists, engineers, product designers, and transport designers who had to list all of the aspects of the Southwest experience that were causing issues. The team then started coming up with solutions for those issues.
The great part of this process is that you have a range of experts, all with their own unique experiences and processes, who come to share their views and ideas. This is part of the magic that makes the Innovia process so unique. In essence, when it comes to behavioral economics, Innoivia assembles the B.E. equivalent of the Avengers to solve their customer's problems.
As part of the ideation process, the specialists come up with ideas and strategies around solving a particular problem and then bring them back and group the ideas together to create full-fledged solutions. It's at this stage that the clients become involved and work with the experts to see what ideas might work based on the client's experience, knowledge, and budget.
The ideas that the collaboration creates are then placed in a Risk vs. Reward chart, where they take high-reward yet high-risk ideas and see if they can reduce the levels of risk required. In this case, the team was left with three areas they wanted to focus on and a range of methods to do this. The next step was to test those ideas in real settings.
Why this works
As Dr. Rubinstein explained to InsideBE: "Rarely does one thing change a behavior, you have to tackle several different aspects of a problem to make the change happen. You have to tackle capability, can people actually do it? Is the opportunity there for them to take the desired path? Is the environment making it easy to undertake the behavior and you also can change their motivations? If you can address all of those things together, you have probably got a greater chance of causing the behavior you want."
"Rarely does one thing change a behaviour, you have to tackle several different aspects of a problem to make the change happen. If you can address all of those things together, you have probably got a greater chance of causing the behaviour you want."
So what behavior did Southwest Airlines actually want? Well, in this case, they wanted people to board the plane faster and also feel less stressed in the process. But where did the team get their inspiration for their solutions from? Well, it turns out, just like the Avengers, the team at Innovia figured out time travel.
How to fast forward to the future
The idea of time travel has fascinated us all and in every journey, we all wish we could just arrive at the destination in seconds. Yes, travel is stressful. And while we aren't using Star Trek transporters just yet, we can change the perception of time. And indeed, in the process make things "feel" as if time is passing faster to the observer.
We can change the perception of time by making the observers feel as if time is passing faster.
As part of their work, the Innovia team created a book entitled 'The Psychology of the Journey.' The book was created to bring together the knowledge of psychology around journeys. The aim was to show Southwest Airlines that the experience of air travel was an emotional one and to explain how travel was essentially linked to rituals.
With regards to rituals, there has been a great deal of study and it's observed that rituals involve stages, each of which bring their own anticipation and concerns. By thinking of air travel as a ritual, the team was inspired to look at ways to change the experience that customers were having.
And so, the team came up with a range of ideas to make the ritual of air travel feel more enjoyable (and less stressful in the process). These ideas included speeding up the music to make the perception of time flow faster and an app that told passengers what stage of the boarding process they were at. They even suggested that lights could be installed to show people the direction they needed to go and what stage of the process they were in.
The 12-Week test
With the ideation process now complete, the next step was to test it out. And Southwest Airlines did just that at a real airport over a period of 12 weeks. As stated, the ideation process revealed three core areas that they needed to focus on, which allowed them to come up with a wide range of solutions.
Boarding Task/Activity
As part of the process to rescue anxiety, it was decided to give the passengers tasks to undertake, including telling them to get ready to board, check their bags, and even pick their seat at the gate.
Environment
This is where product design can play an important role. The gate was redesigned to include games for children to use, better quality seating, freebies, and the creation of a focal point.
Reduce Uncertainty/ Anxiety
The anxiety felt by passengers was often caused by uncertainty. Not knowing if you'll get a seat with your partner and not knowing what was happening was tackled by simple signs that explained the stage of the boarding process they were at as well as signs that wowed passengers and personalized information.
The results
If we remember that the basic equation for an airline is that for every minute a plane is on the ground, it costs them $1 million and the average turnaround time for a flight is 25 minutes (which includes cleaning the plane, restocking as well as boarding), then you'll be amazed to find that the team was able to shave 4 minutes off each boarding process on average. This might not sound like a lot, but that starts to add up with each and every flight. For example, with over 10 flights, you'll have shaved off 40 minutes in total and of course, managed cost savings of $40 million dollars.
How you could use this approach for your business
As we've seen, the Innovia team led by Dr. Helena Rubinstein used a systematic and collaborative approach to solve Southwest's issues and change customer behavior. Could you do the same? Take a look at your customer journey and see it through the eyes of a ritual. Are there stages of that journey and how does the customer feel as they move through them? Does time seem to drag on? Is it stressful? And can you change this?
Key Takeaways:
Observation Tells You a Lot: The only way to understand behaviour is to observe it. Customers cannot always articulate what they are actually doing, even though they try really hard to tell you. If you're having negative feedback or even a loss of sales, observe the customer in action. Be it physically at the setting or via session recording if you're an online business.
Consider a Multidisciplinary Approach: Innovia uses a team of the best minds in various fields. Each brings a unique perspective to the challenge. Use experts to get a different point of view on the challenges your business faces. Two people with different views can achieve more than either can individually.
Risk Reward Analysis: When you come up with solutions to your problems, look at them through a risk-reward matrix or chart. If some are high-risk yet highly rewarding, then investigate ways to reduce that risk. Southwest tested a simple boarding progress stand that eventually was iterated to an app version, which they then rolled out all across the brand.