Case Study:

How Tinder Uses Psychology to Increase the Completion Rate of the Registration Funnel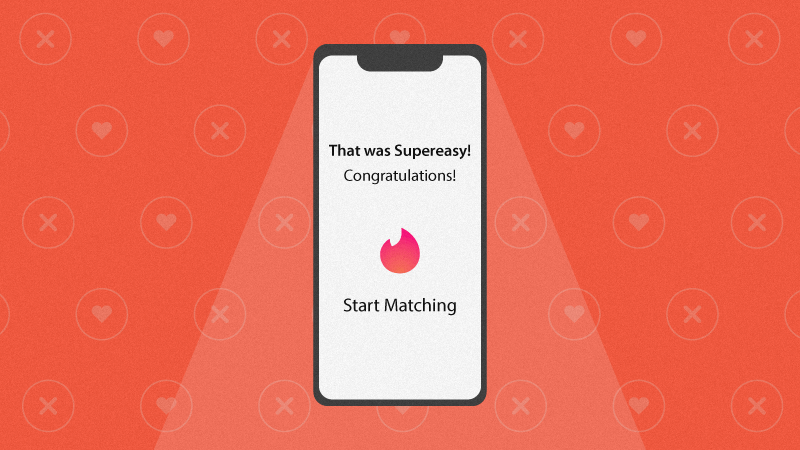 In this case study, you'll discover:
A step-by-step analysis of Tinder's top-notch registration process;
What factor accounts for two-thirds of the overall customer experience (CX); and
The single thing that can ruin the whole experience with your product.
As the famous Meat Loaf song goes:
"And I would do anything for love,
I'd run right into hell and back…"
Now it'll be stuck in your head for a while. You're welcome.
These days, things are a bit less romantic than a Meat Loaf tune. All you have to do is download Tinder and you've got a whole menu of men and women offered to you on a silver platter. Just swipe left or right. Perhaps this is why love songs have been kinda lame as of late. Anyways…