Decoded:

The Hidden Ingenuity of Netflix's Registration Process
There's a lot of streaming services but only one king. Although Disney, Apple and Amazon might catch up, right now Netflix has the upper hand. Not just in terms of content and absolute numbers of users but even when it comes to something more intricate – the design of the whole service.
In this article, you´ll find out:
How to make the registration process completely convenient and distraction free,
How the streaming platform makes full use of knowing behavioral patterns of its customers,
How to use simple and explicit language in a way that can be trustworthy and persuasive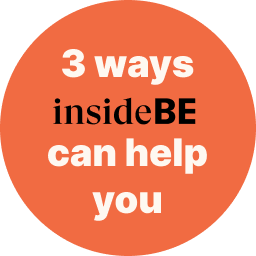 Learn about 3 ways InsideBE can help your company
We'll help you find the right BE experts, craft a custom training program, or get InsideBE licenses.
The point is to eliminate any hindrance, to help us make seamless decisions. Smoothless, almost no-brainer decision is the goal at each step. From the registration process, searching and selecting what to watch, to increasing watch time, behavioral economics and consumer psychology are at the forefront.
From removing friction, reducing uncertainty, to utilizing social proof - these are just a few examples of its state-of-the-art approach to home entertainment.
Netflix's aim is to eliminate any hindrances at every step of their registration process.
Let's have a look at one specific and probably the most crucial part of customer acquisition - the registration process.
Imagine you want to sell something to someone. What's the first and most important thing to do? You're probably thinking "I should tell them how amazing it is and point out all its benefits".
Isn't it surprising, then, that Netflix doesn't emphasise its benefits anywhere in the whole registration process? They focus on something, which at the crucial moment of making a decision, plays a more central role. Our uncertainties.
---
A worry-free signup
We all know how unbearable uncertainty is in our daily lives. Not knowing is often worse than certain bad news - just picture the sheer anguish of having to wait for your medical results or standing at a traffic light not sure how much longer till the green light is back on. But when you see a countdown, somehow, the same wait is easier to bear.
Uncertainty
Uncertainty is a situation when your customer has incomplete or missing information. A situation when their questions and fears are not yet resolved.
Yet we seldom realize how bad uncertainty is for others, and especially for our customers. Uncertainty not only makes our personal lives miserable, it is a true sales and customer experience killer. And it gets worse.
It may be the number one reason why people leave your website, abandon shopping carts and postpone their purchase decisions. Uncertainty is especially damaging if you want to convince people to try something new.
But Netflix doesn't leave it up to chance. It's one of few businesses that understand the importance of the concept of uncertainty, and handles it exceptionally well.
Uncertainty may be the number one reason why people leave your website, abandon their shopping carts, and postpone their purchase decisions.
Let's now look at how they eliminate doubts and fears at each step of their registration process.