We are Hiring!
Welcome to InsideBE, a fast-growing platform that is constantly looking for help from smart people who love behavioral economics and customer psychology.
We need you if:
• you know how to connect the right dots in projects
• you can question decisions and challenge yourself and others
• you believe in BE
• you can take ownership of a task and decide the next steps to deliver it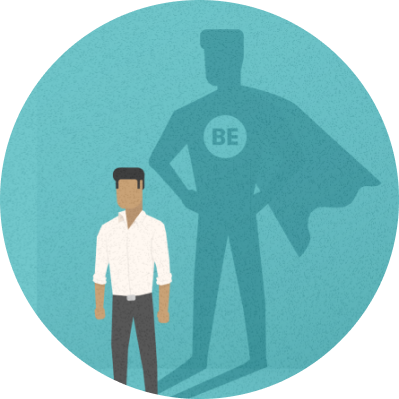 How can you help us?
Apply, even if no positions are open.
01

B2B Sales Manager

Our platform is an interesting tool for companies that do professional marketing. It is a useful tool for marketing departments, CRM and direct marketing departments, as well as marketing agencies and consultancies.

Your task will be to create a sales strategy and approach potential companies with an offer to upgrade their team with behavioral economics and apply it in their business practice.

You will be one of the key pillars in the success of InsideBE. We want you to build the entire international B2B sales strategy. We have a good understanding of what the most important markets are, who our clients are, and why they'll fall in love with InsideBE. We have an amazing product that companies out there need to find out about.

Your KPIs will be the number of licenses sold.

What will you do?

Create and execute a B2B sales strategy
Choose action steps and tactics based on that strategy
Convert leads which you get from your marketing colleagues
Actively reach out to prospects and convert them into paying customers
Maintain relationships with large clients
Collecting customer feedback that we can use to continuously develop the platform
Establish and maintain partnerships

Requirements

Prior experience in B2B sales desired
Great English, at least C1
An iInterest in behavioral economics

What we offer

You will be an important part of platform development and sales management in the future
The opportunity to have access to resources and insights in behavioural economics from the world's top experts in the field
Clear KPIs with motivating rewards
Flexibility and freedom

02

Brand and Acquisitions Manager

InsideBE offers a distinctive online education in BE linked to its application in marketing through dozens of tutorials and case studies.

As Brand Manager, you'll have responsibility for how the brand presents itself externally. Consistency will be your guiding principle in order to reach new potential customers.

Your main role will be to engage our target audience and bring them to our platform to experience its quality, whether it be through media support or specific relevant partnerships.

We are looking for a curious and decisive person who can define tactics, deliver and evaluate based on strategy.

Your KPIs will be:

Number of new subscribers
Number of new members

What will you do?

Based on a defined acquisition distribution strategy, you will plan the presentation of the brand in relevant places (Media Mix + Partnerships)
You will develop and ensure compliance with the brand rules
Based on continuous market research, you will propose product changes to achieve business goals and brand growth
You will design and execute campaigns including the text of emails, landing pages and media carriers
You will be our brand spirit, ensuring brand activities are communicated to the team
You will develop new strategic partnerships

Requirements:

Prior experience in marketing and brand management
Great English, at least C1
Good command of other European languages would be an advantage
An interest in behavioral economics

What we offer

You will be an important part of a platform which brings significant change to the way companies do marketing
The opportunity to have access to resources and insights in behavioural economics from the world's top experts in the field
Clear KPIs with motivating rewards
Flexibility and freedom