Special Offer: Try InsideBE 30 days FREE.
Click here
FREE Programs
We've put together a series of free programs summarizing key case study takeaways, all of which cover a wide range of topics and were prepared in collaboration with 30+ TOP experts from around the world.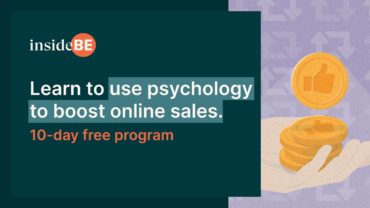 Increasing Online Sales
Get inspired and learn to increase online sales and meet your business KPIs. How? By using the latest findings from the science of customer behavior and psychology.