Psychology of Price & Product Perception
Change in the decision-making context can make people pay more for the same product, customers might be happier if they wait longer, and an irrelevant offer can be a game-changer.
What you will learn
How to use context and effort to your advantage and how you can describe a product so that even a higher price feels justified
What's an anchor and how to use it in pricing
Why we tend to focus on what's in the middle and how it can increase sales
How to design "decoy offers" that no one actually buys but serve to increase sales
How to make sure a free gift doesn't decrease the value of your product
---
Join learners from




---
Content in detail
This module is split into five parts. First an introduction to the topic followed by examples, case studies, and actionable steps related to 4 key principles of the perception of price and product.
Course instructor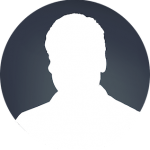 Surprise Guest
Prof. of Behavioral Economics
Duke University
One of the most famous behavioral economists in the world, renowned speaker, and best-selling author.
Pricing
This Online Course
Lifetime access to:
1h18 video lectures

(English, Portuguese & Italian subs)

119€
PURCHASE NOW
All of InsideBE
Lifetime access to:
All Online Courses

All Ebooks

All Case Studies
790€
PURCHASE NOW