Introduction to Behavioral Economics in Marketing
Rory explains why marketers should embrace psychology and behavioral economics while using astonishing case studies and business insights to support his claims.
What you will learn
What behavioral economics is and why it matters in marketing
How context influences your customers' decisions
Why context is a marketing superweapon and how you can use it
Why psychology is the next big thing in marketing
How minor details in your marketing communication can have a big impact on sales
---
Join learners from




---
Content in detail
This course segment will be split into 4 parts. Matej will cover the first part while Rory will cover the remaining three parts.:
Course instructors
Rory Sutherland
Vice Chairman
Ogilvy Group UK
One of the most influential figures in modern marketing and pioneer in the use behavioral economics and psychology in marketing with extensive experience in working with the world's biggest brands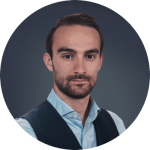 Matej Sucha
Managing Partner
MINDWORX Consulting
Recognized speaker and expert in applying behavioral economics and consumer psychology in business with notable experience in working with both large corporates and SMBs.
Pricing
This Online Course
Lifetime access to:
1h03 video lectures

(English, Portuguese & Italian subs)

119€
PURCHASE NOW
All of InsideBE
Lifetime access to:
All Online Courses

All Ebooks

All Case Studies
790€
PURCHASE NOW