5 Key Drivers of Customer Behavior
When it comes to changing someone's behavior, you can either add motivation or remove friction. Matej will explain each of the five principles in great detail and illustrate their functions through case studies and fascinating examples.
What you will learn
What's the most important and overlooked principle in consumer psychology and how to use it
How to use people's tendency to go with the flow to your advantage and incorporate it in your marketing strategy
Why you should make customers feel like they got something from you before even asking them to buy something or sign up
The easiest strategy to persuade customers – reduce the perceived effort
Why customers are twice as sensitive to losses as they are to gains and how to use this in your communication in unexpected ways
---
Join learner from




---
Content in detail
The nearly 7 hours of content are divided into 6 chapters, each chapter contains several video lectures. Here are the 6 chapters:
Course instructor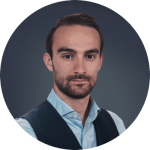 Matej Sucha
Managing Partner
MINDWORX Consulting
Recognized speaker and expert in applying behavioral economics and consumer psychology in business with notable experience in working with both large corporates and SMBs.
Show more
Pricing
For non-members
1h48 video lectures
(English, Portuguese & Italian subs)
119 Eur
ENROLL NOW
For members
1h48 video lectures
(English, Portuguese & Italian subs)
Free
SEE PRICING PLANS