4 Principles of Choice Architecture in Marketing
Choice architecture influences what option customers choose, or if they choose any option at all. Sam will teach you 4 principles to nudge customers to buy.
What you will learn
How a decision-making context can have a huge impact on what your customers choose
Why increasing the hassle from "add to cart" to "confirm purchase" can actually boost sales
Why having too many options for customers to choose from might actually lead to a decrease in conversion rates
Other ways you can use to help your product stand out in the crowd
---
Join learners from




---
Content in detail
This module is divided into five parts. You will learn about the 4 most important principles to build effective choice architecture; and as a bonus, Sam will tell you how to use Behavioral Economics in a creative way.
Course instructor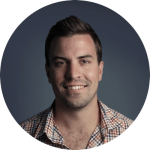 Sam Tatam
Consulting Partner
Ogilvy UK
Award-winning strategist, psychologist, and advertising practitioner who develops interventions and shapes communication for some of the world's most influential brands and organizations.
Pricing
This Online Course
Lifetime access to:
1h30 video lectures

(English, Portuguese & Italian subs)

119€
PURCHASE NOW
All of InsideBE
Lifetime access to:
All Online Courses

All Ebooks

All Case Studies
790€
PURCHASE NOW